Boiler Replacement Halifax
WD Heating Services have extensive experience in replacing and repairing boilers. If you are having ongoing issues with your boiler and heating you can be confident that WD Heating will provide you with an excellent repair and replacement services.
It can be very stressful dealing with day to day issues with your heating especially in the winter time. It is imperative to use a professional plumber for your domestic plumbing services. Although repair is not always possible or the most cost effective option, we will always look at this option first and only recommend replacement if this is absolutely the best option for our customer.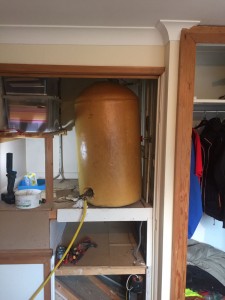 Example of customer boiler prior to replacement
You may have a boiler and heating system that has been in your property a lot of years and replacing this boiler will not only avoid intermittent or consistent problems but will also mean that you will use energy more effectively and save on your utility bills. Just the sheer peace of mind of knowing that you have had an experienced professional plumber replace your boiler and that you have a 100% guaranteed work is often worth the investment.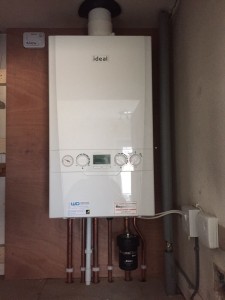 Boiler once replaced with modern efficient model
If you are concerned about your heating or boiler and think that you may need either a boiler repair or a boiler replacement then please do not hesitate to contact us to let us help you with your requirements.