Heat Those Feet
Underfloor heating could be the ideal solution for your property. As well as being a real treat for your feet in the cold winter months, it is also a great space-saver and an energy efficient way to heat your property.
Underfloor heating emits heat in a different way to traditional radiators. With the heating systems tightly packed under the floor, it eliminates the chance of cold spots, providing a very even and constant heat supply. Underfloor heating turns the whole floor into large radiated surface, which heats the room from the floor upwards. Whether you have stone, carpet or laminate flooring, almost all types of flooring are suitable for under floor heating.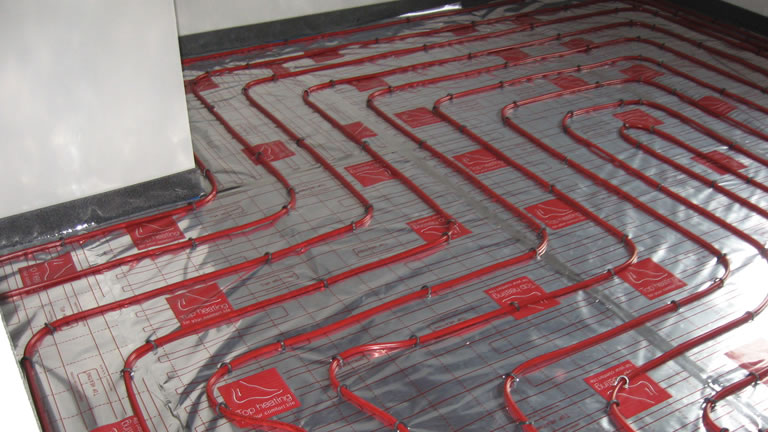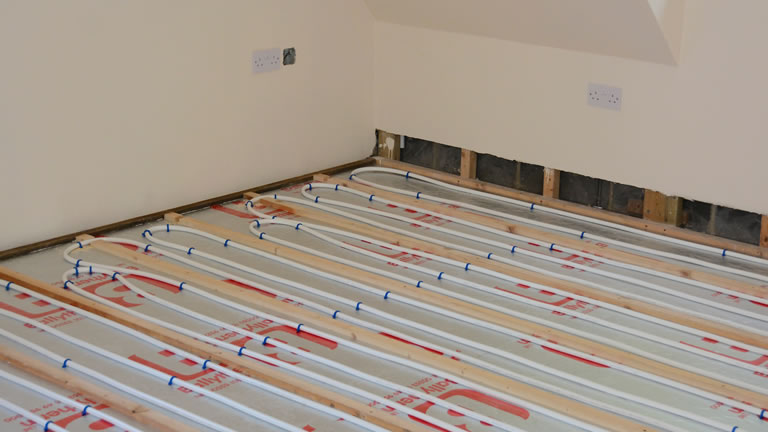 Types Available
With two types of supplies, there is an underfloor heating to suit the needs of your property. At WD Heating we will design, install and maintain an underfloor heating plan that is ideal for your property. Underfloor heating is incredibly versatile and can be adapted to suit almost all properties.
They are also the best choice for Renewable energy systems which provide a lower flow temperature than traditional boilers.
Need an affordable, reliable plumber? Just get in touch