Professional Plumber Halifax
At WD Heating Services we pride ourselves on providing a service that provides value and quality workmanship every time, such that our customers will always recommend us to their family and friends without hesitation. We offer professional plumbing services and are based in Halifax in West Yorkshire. Try us out for your plumbing, heating and gas services and we promise you won't be disappointed.
We design, plan and install full central and underfloor heating systems to suit your home perfectly. Ensuring you use a professional plumber Halifax means that you pay once for your work and you receive excellent workmanship every time. The main thing you want is your property warm and comfortable all year round with a professional plumber you can trust.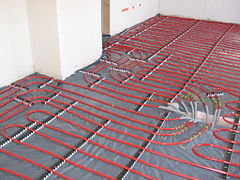 All quotes are provided free of charge with absolutely no obligation. With a massive amount of plumbers in and around Halifax you can be sure that you have picked a reliable one and that you are paying the best price for the job.
We believe that every customer deserves the best quality of service, we make every effort to ensure that your phone calls are taken promptly and that any arranged appointments are kept to. One the rare occasions where our workmen are delayed unavoidably, we will do everything possible to keep you informed and will make convenient appropriate alternative arrangements should this be necessary.
We are able to give you reviews from past customers and show you details of previous work so you can see the quality of our workmanship before you employ us for your project. We are very honest, hardworking professional plumber Halifax and will endeavour to put your mind at rest when choosing us as your plumbing provider.
We always use top quality products and ensure that all work is compliant to the relevant laws, legislation and best practice so not only can you be sure that your new bathroom or kitchen or other project will look good it will also be fit for purpose and last you for years to come.
If you want to talk to us about your plumbing needs give us a call now.