Boiler installation Halifax
Having to buy a new central heating boiler can be one of the biggest expenses that can crop up when you least expect it. Regardless of the reasons why you need a new boiler you will find that WD Heating as specialists in boiler installation Halifax we have the skills, expertise and knowledge to help you choose the perfect boiler to fit both your home size age and condition as well as your budget.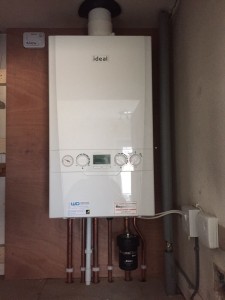 There are a number of different boilers available and the one that suits you will depend on the size of your home and how you and your family live in that home. The best selling boilers in the United Kingdom are combi boilers and they offer both efficiency and appropriate size for fitting easily in most homes. These boilers cover the heating and hot water needs of most households.
A conventional boiler provides direct heat for a central heating system and hot water via a hot water tank which is in turn fed by a cold water tank. These are most suitable for homes with decent loft space has more than one bathroom and maybe suffers from low water pressure.
System boilers are very similar to conventional boilers but they do not have an expansion or feed system and offer the capability to head a central heating system quickly. Again this option is most suited to homes that have low water pressure and have more than one bathroom.
As specialists in boiler installations in Halifax, at WD Heating we offer free advice for when you are considering a new boiler. Alongside our boiler installation services we also provide a range of ongoing servicing and maintenance provisions, making sure that your investment is properly looked after and will last for many years to come.
We have built an excellent reputation based on delighting customers, receiving recommendations and building our business based on honest, hardworking staff and high quality workmanship and remember a new boiler installed by WD Heating can save you on your heating bills.
Get in touch with us today for a no obligation quote.